Get into administrator account windows 7 without password. How to Bypass Windows 7/8/10 Login or Admin Password in 3 Ways 2019-05-12
get into administrator account windows 7 without password
Sunday, May 12, 2019 8:45:13 PM
Deborah
Enable the (Hidden) Administrator Account on Windows 7, 8, or 10
Replace the Utility Manager shortcut with Command Prompt. Find out the relevant account to remove its login password. We can't afford losing important files on the computer. I'm not sure whether something I've installed has made it do this. Warning: The built-in Administrator account has a lot more privileges than a regular administrator account—privileges that can easily get you into trouble if you use it regularly. You can be sure that safety is the number one priority here and you can absolutely rely on its system functions to provide you the best of password recovery services. After a while the password recovery program comes up: 5.
Next
How to Break Windows 7 Password from Safe Mode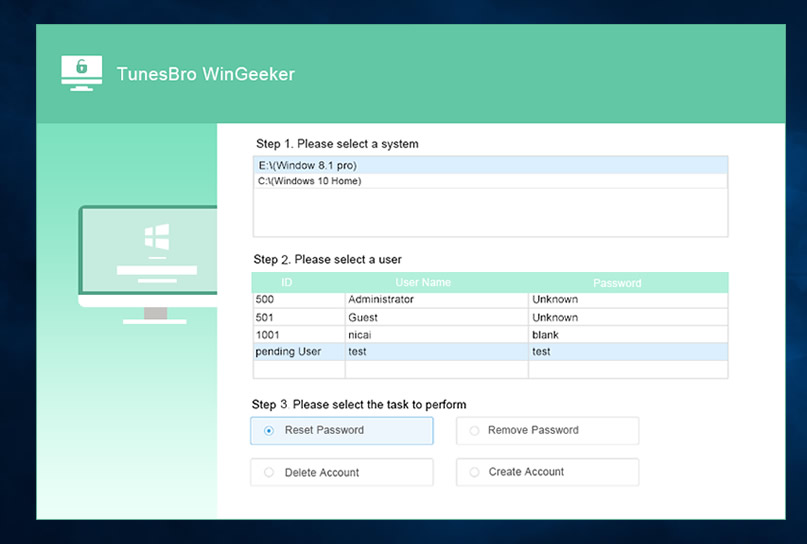 This will show you how to activate Windows 7 build-in administrator account if your. There are many tools available on the internet but we are going to use in this part. If we get any error, it probably means that we haven't renamed the original Utilman correctly. Enter the current password and click on Remove Password button. Type in the new password to log in. The account in question will no longer require a password. Expand Users and Groups, click on Users, select the user account, right-click on it, select Set password.
Next
Bypass Windows 7 Logon Screen and Admin Password
Most Windows Password Recovery tools have a limit of not more than 8 characters but PazzMoz tool can reset any length of password. Does this account still exist, and how can you access it? You can always turn it off later. But after setting the password, remember to create a password reset disk, or write your password on a notepad and keep it to a safe place. Add your comments to this article below. This article was co-authored by our trained team of editors and researchers who validated it for accuracy and comprehensiveness. I must admit that I managed to forget my password more than once.
Next
How to Reset Windows 7 Password in 4 Ways If You Forgot it
Select the user account whose password you forgot and need to change. Method 2: Reset Windows 7 Administrator Password with Software If you and can't log on to your computer with any administrator account, you need to create a Windows password reset disk which enables you to reset Windows 7 administrator password quickly and easily. There is one thing you can guarantee yourself of and that is security. Restart computer, and press F8 key repeatedly, you will go to the black and white screen, select Safe Mode with Command Prompt. You might take a look at the Part 2 and then determine which method is the best. So this is a safer way to bypass Windows login screen than deleting your account password.
Next
How to Bypass Windows 7,8/8.1,10 Password when I'm Locked Out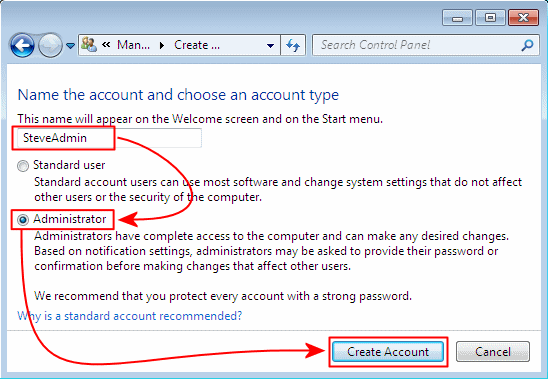 Generally, most of us only will set a user account on lock-screen. There are a few ways to do this for both Windows and Mac users. But like every problem has a solution, we also researched every aid and found the solution to bypass Windows 10 password as well. Doing so will restart your Mac, at which point you'll arrive back at the login screen. Considering that a Windows 7 laptop at your disposal contains several important details, you need to provide it with a password to maintain protection and also not forget it yourself. Click on Proceed, and then reset with the new password on the text box. We have successfully gained Administrator access in Windows.
Next
How to Get Windows Administrator Privileges without Password
After all, press F10 to save your changes. This is a step higher to delete Administrator account Windows 7. A boot option menu will appear. If you don't have one, borrow from your fellows or other people. Type in the command to remove and bypass Windows 7 password for your user account. Then program will be startup during the booting, you will see the main screen. After that, the Lazesoft app will begin creating the bootable drive.
Next
Enable the (Hidden) Administrator Account on Windows 7, 8, or 10
Enable Administrator account in Windows 7 without logging in with password In the previous article that shows base on the case of having logged in system. The procedures at this will walk you through booting to a command prompt. Right click to run as Administrator. If it doesn't go the Windows logon screen, that means you are failed to boot from the installation disk. Follow the steps to reset password on locked Windows 7 computer. And then click on Apply. Click it and select Mark for installation.
Next
6 Tips for Windows 7 Administrator Password Reset without CD or Disk

They left without notice and after multiple attempts at contacting them I deemed the computer to be mine. We just click on it, wait for a couple of seconds for Windows 8. Login password is the first line of defense against those who want to gain access to our computer. The Recover My Password Home Edition is free only for non-commercial use, so we have to confirm that we aren't using it in a production environment. When the logon screen appears, it will probably contain a user you've never seen before, Administrator, that does not have a password. The instructions below are based on Ubuntu version 10. There are a number of ways to gain access to a password-protected administrator account.
Next
How to Get Windows Administrator Privileges without Password
But it requires you to log on through another admin account. Choose the user account on Windows 7 login screen if you know which account the disk is created for. Step 1 Borrow or Find Another Windows Computer and Install WinGeeker Ultimate You have to make a password reset disk on another computer in order to reset Windows password. This method allows you to login to Windows 10 automatically without typing a password, but your account is still password protected. Now reboot the computer and there is no password to be typed in next login. Uninstalling Windows is the simplest way we could think up but it is not the best. That's Microsoft for you, making the simple complex.
Next